Fax From Computer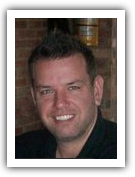 by Matt Gerchow
Should I have a separate or secondary phone line to fax from computer?
No. You do not need an additional or dedicated phone line just for the fax. Once you have an Internet connection and an email address to receive your fax, that will do it. Faxes are going to be sent directly to your email, so it is important that you assign an email that you check regularly. Online faxes cost much less than just the dedicated phone line.

Are there advantages to sending a fax from my computer?
You bet. Here are some of the advantages to sending a fax from your computer.

1. Faxing from your computer is much more efficient.
2. Your data is encrypted so you don't have to worry about others getting your sensitive information.
3. Your faxes are stored with the online provider for at least one year. Helps when you need it fast.
4. You also never need to worry about busy signals. You can receive multiple faxes and send multiple faxes, at the same time.


What is the best way to send faxes from computer?

There are several ways to send an Internet based fax. It's simpler than sending from a traditional fax machine, and the extra features really make it a better solution. Some of the ways you can fax online include…
1. From your email
2. From the online fax account
3. From most Microsoft applications
4. As a print driver from most any application that you would normally print from.
5. From an Internet-capable cell phone
Your sent faxes are handled 100% by the online provider like RingCentral or Efax. As long as the number is good, you do not need to worry about the delivery. Once the fax has been delivered you will receive an email confirmation that it was successful.

Will I be able to send to any fax machine?
Absolutely. A fax from a computer is exactly the same as a fax from a machine, but in many ways better. Depending on whether the recipient has an online fax or a traditional fax machine, they will receive the fax to their email or printed on paper. Everything to the recipient looks exactly the same. Usually it is better that you do not tell people that you are using a digital fax. It often has a negative connotation with those that are a little "old-fashioned"
What if I need to put my signature on a document?

No problem. Adding your signature to a document is a snap. You can scan your signature one time, and then have it available to you whenever you need to sign a fax. This is called stamping or using a signature stamp. It is legal in all 50 states.

Can an online fax send faxes to several people at the same time?
Sure thing. The standard plan of most of the companies allows you to send the same fax to up to 5 people. If you need fax broadcasting, companies like RingCentral offer this service. Because you can send and receive at the same time, you don't have to worry about missing any faxes.

Is it difficult to block out junk faxes?

Not at all. With most of the services, you have the ability to add phone numbers not to receive faxes from. But this is not really necessary. You can just delete any pages that look like junk. They never get printed. Most services give you so many pages, junk faxes are generally not an issue.


Test drive RingCentral and fax free for 30 days